As part of our redesigned website, we've launched the News Section – find sermons and reflections from clergy, messages from staff and lay leadership, website tutorials (like this one), community happenings, and more! Here are a few quick tips to help you find your way around.
Filter By Category
Click on any category title to only view articles tagged with the selected category.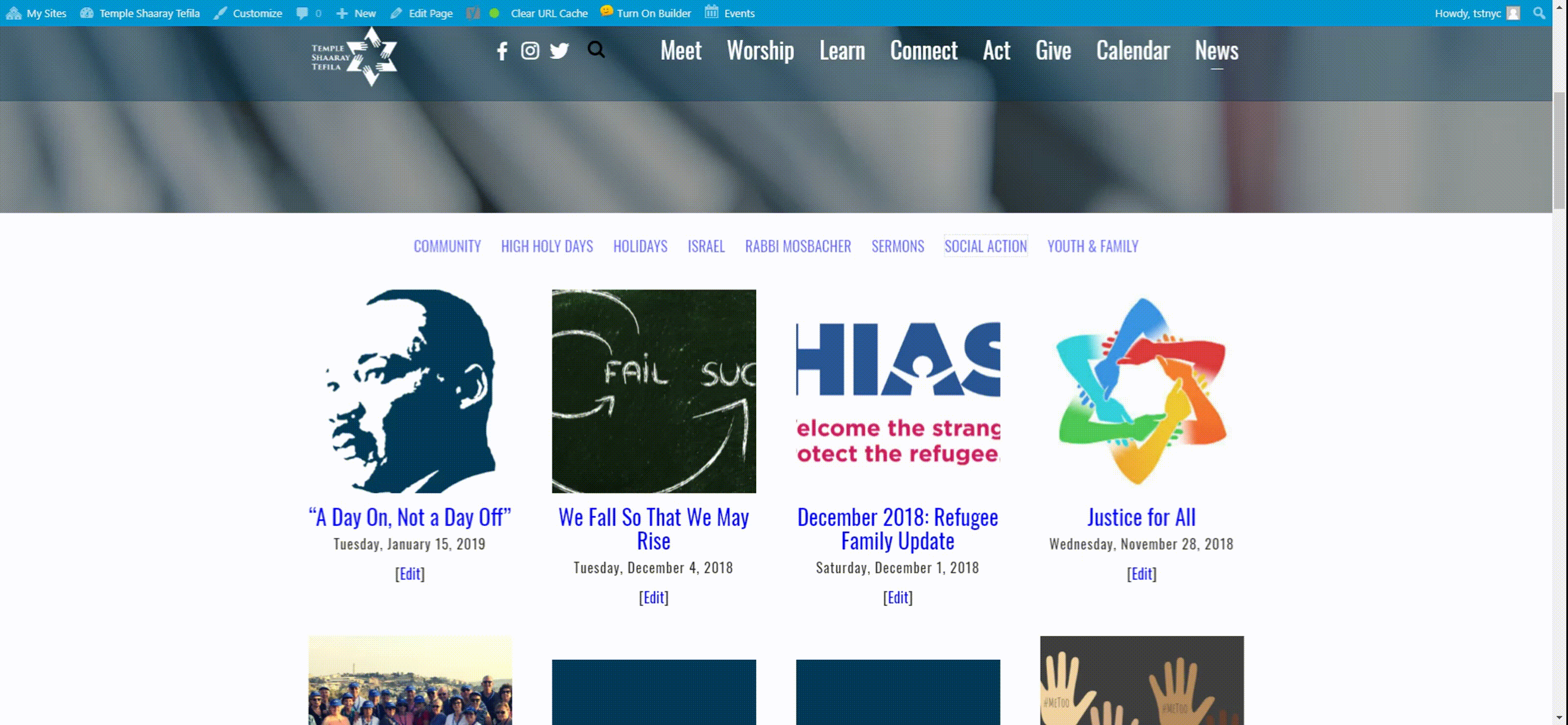 Remove Category Filter
If you've filtered by a category, you can return to viewing all posts by either clicking again on the category title or on the "X" just underneath it.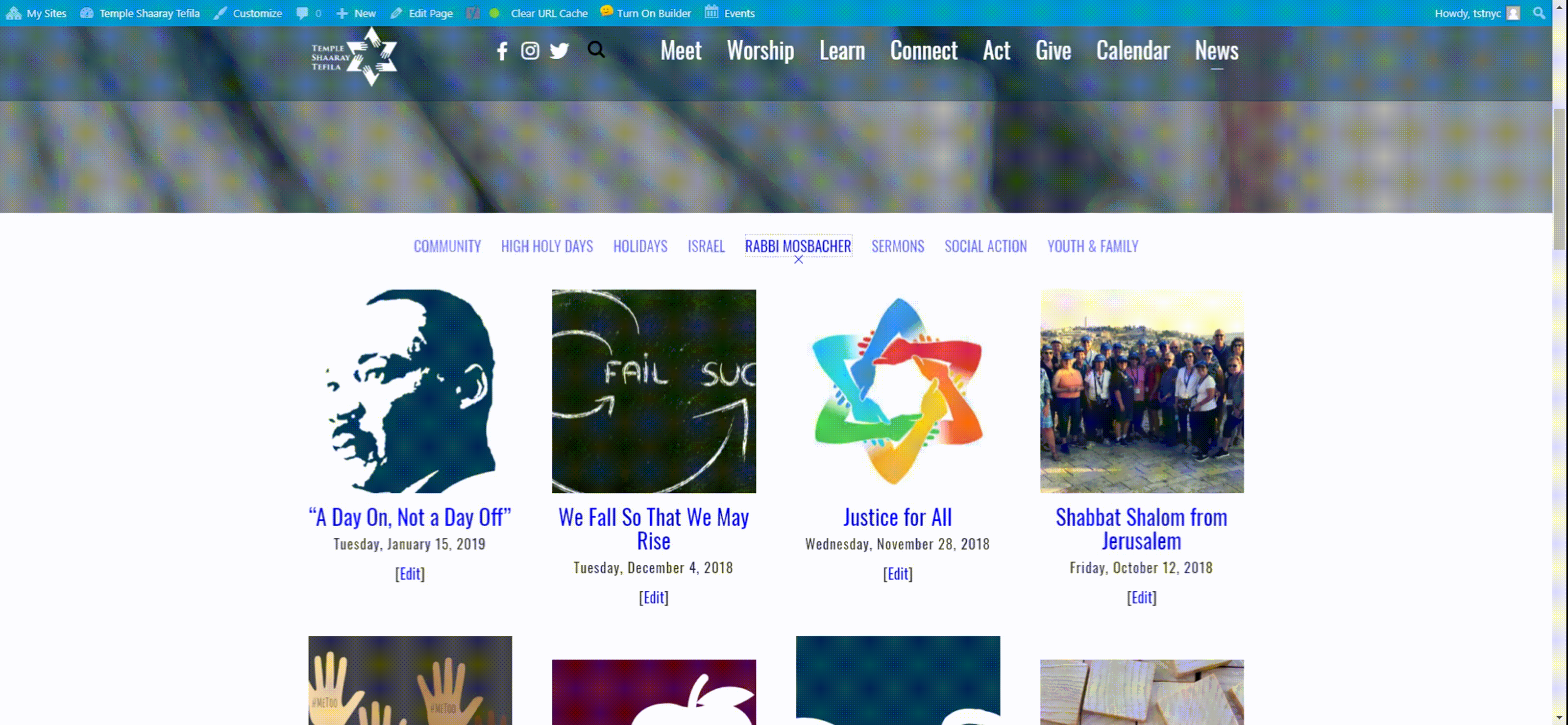 ---