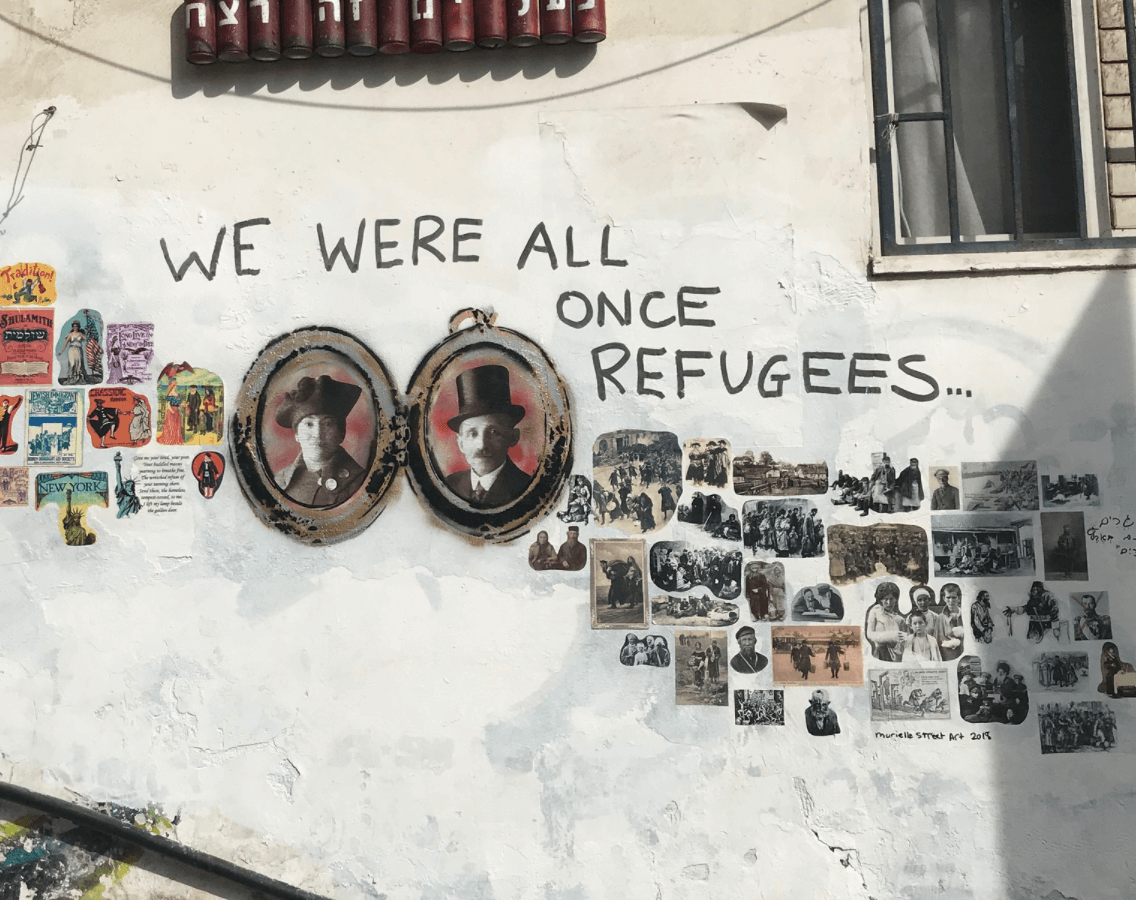 There shall be one law for the native and the immigrant who lives among you.
As Jews, we were once refugees and immigrants. We feel that it is incumbent upon us to help modern-day refugees and immigrants to our country. The Immigration Justice Task Force advocates for legislation to protect refugees and immigrants, directly supports refugees who have settled in the United States, and educates our community about current issues.
We are focusing on political advocacy involving refugee resettlement restrictions, the end of family separation, and the release of detainees. We will also work on direct action projects such as supporting families who have settled in the US and supply drives for refugees in NYC and abroad. 
With the generous support of our congregation and in partnership with HIAS, we are sponsoring an Afghan refugee family newly arrived in the United States. Our volunteers will work to find housing, healthcare, and provide other support for the family. In 2018 we sponsored a family from Iraq and had the opportunity to get to know the family on a personal level.
We also partner with HIAS in many other ways, including lobbying Congress to increase refugee numbers. In 2020, we hosted an event with the Multifaith Alliance for Syrian Refugees when over 100 volunteers packed 1,000 backpacks of supplies for refugee camps in Syria and raised funds to build emergency tents for families in refugee camps. Some of our members traveled to El Paso to  join social activist Rev. William Barber and other people of faith in protesting the treatment of refugees at the border. Every year we host a Refugee Shabbat which honors refugees and provides education and opportunities for advocacy.
Partners
HIAS, Synagogue Coalition on the Refugee and Immigration Crisis (SCRIC)