The events calendar is your one-stop shop for upcoming programs, worship services, volunteer opportunities, and more. Here's a quick tutorial to get you up to speed on how this incredibly powerful tool can help guide you and empower you to actively engage in your community.
Navigate to a Different Month
Just above the calendar to the upper right, click in the "EVENTS IN" box (the text in the box says "Date"). A pop-up menu will appear where you can select the month you'd like to view.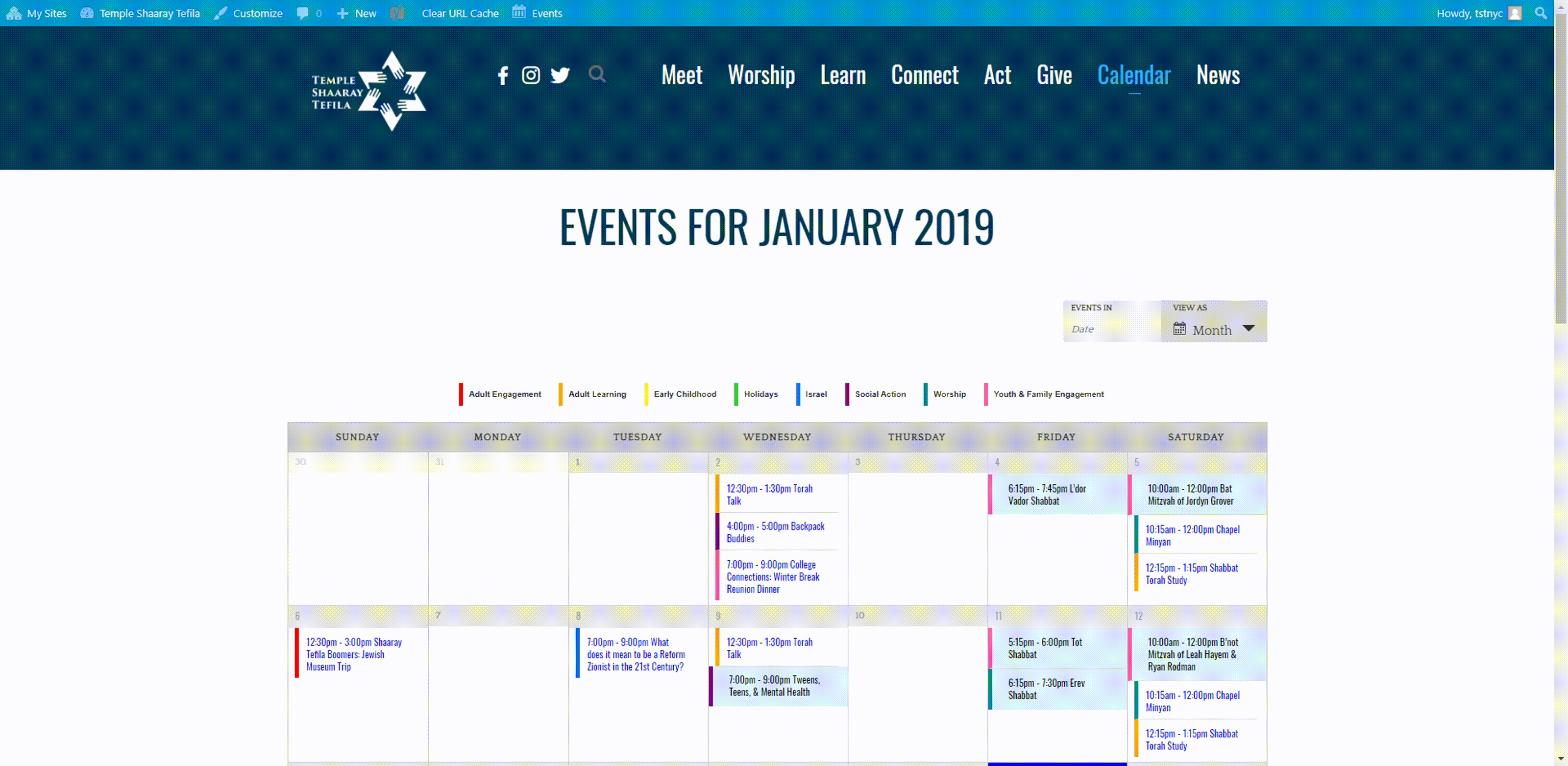 Display Events by Category
Click on the event category you'd like to view. Once you click, events in the selected category will be visible as normal and all other events will be grayed out. To show all events, click again on the same event category.
Please Note: On mobile devices, this functionality is disabled. Instead, clicking on a category will take you to a calendar page that displays events only from the selected category.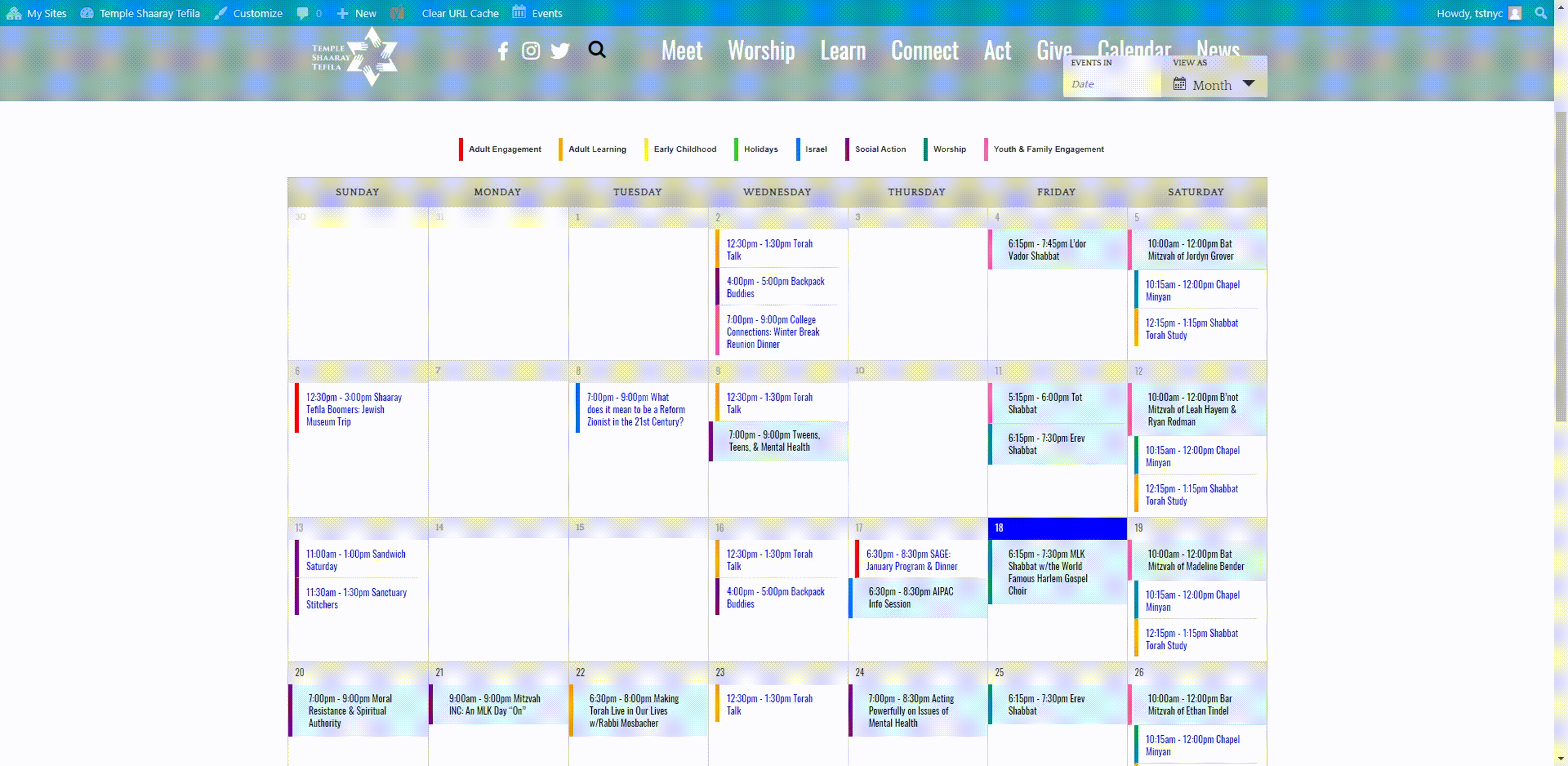 View Event Details
Hover over an event title within the calendar for a preview. To view the full event details, click on the event title.
Please Note: On mobile devices, the hover functionality is disabled.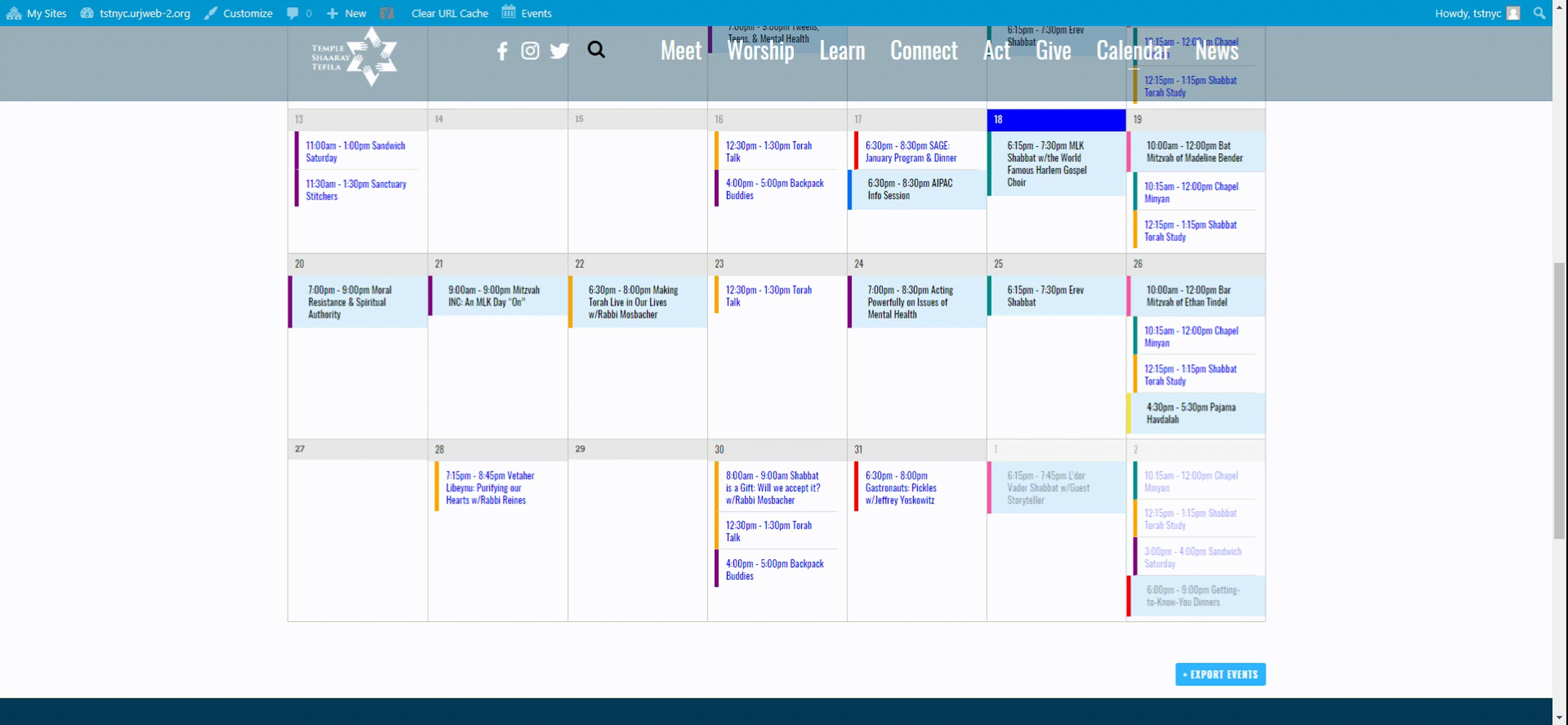 ---