We are very excited to launch our brand new online Member Portal! This secure digital hub will allow you to manage (almost) all things Shaaray Tefila and will hopefully make your life a little easier.
How do I get there from our main website?
Via the main navigation,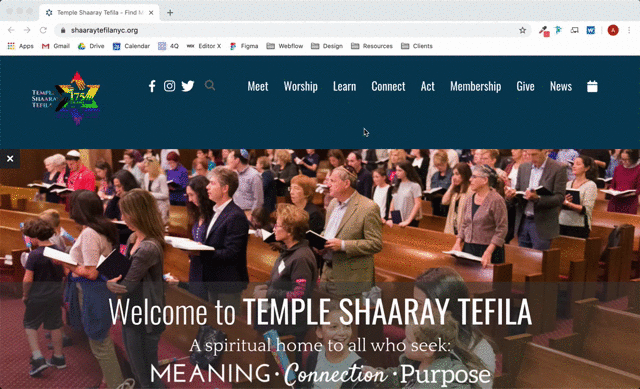 or Quick links section on the homepage.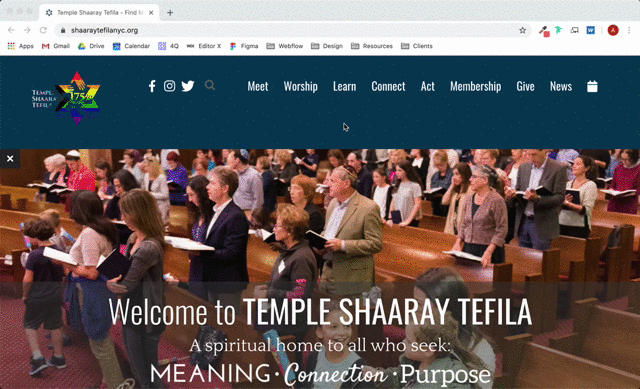 So what exactly will you be able to do once you login?
Review or update personal and family account information like emails, addresses, Yahrzeits, and more
Pay your bill, view your transaction history, or make a donation
Register for Religious School
We believe you'll find this new platform to be an intuitive and useful tool, and appreciate you partnering with us to ensure your information is current and accurate. This will help our clergy and staff to support you, celebrate you, and keep you connected as members of this community.
Please have a look around our member portal and let us know what you think. If you have any trouble accessing your account or navigating the portal, please contact Lori Tompkins , Director of Operations and Member Services, or Nadia Etienne ​​​​​​, Membership Administrative Associate.