Yom Kippur
Wednesday, October 9, 2019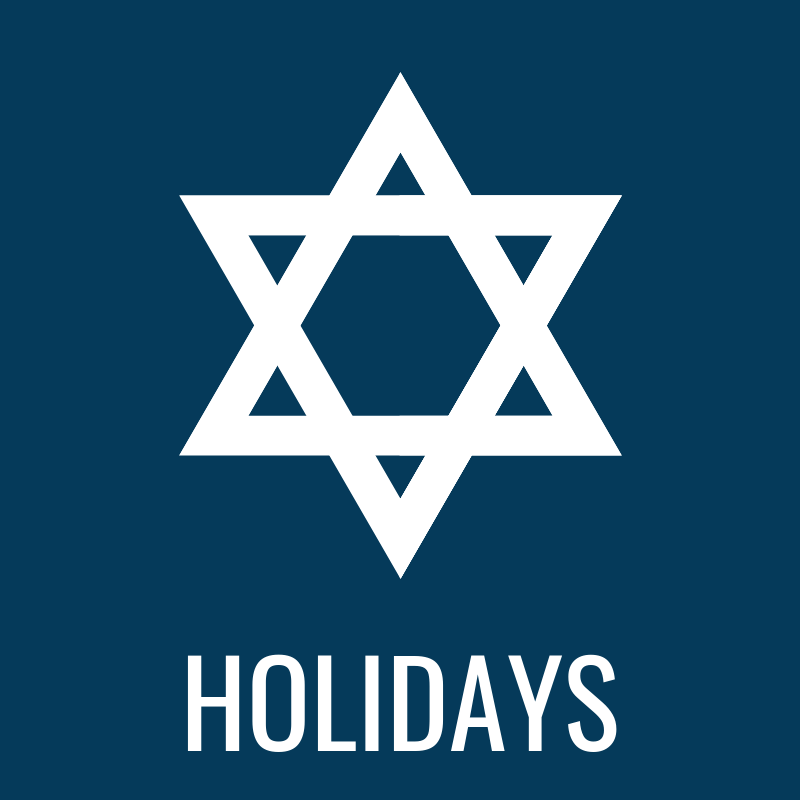 8:30am • Early Service
Babysitting for children walking on their own through age 5 AND programming for children Grades K-5 is available:
8:15am Drop-off Begins | 8:30am Program Begins
9:30am-10:00 • Tot Family Service (Ages 0-5)  Service lasts 30 minutes
12:30pm • Late Service
Programming for children Grades K-5 is available:
12:15pm Drop-off Begins | 12:30pm Program Begins
12:30pm • Teen Service (Grades 6-12)
12:30pm • Study Session I
What can Judaism teach us about worrying and resilience? w/Rabbi Mollie Cantor
In this session, we will explore these themes from biblical, rabbinic and personal perspectives.
1:45pm • Study Session II
The Examined Life According to Maimonides w/Dr. Alyssa Gray
Starting in Elul and continuing through Yamim Nora'im, Jewish tradition invites and expects us to engage in introspection, self-evaluation, and resolve to do and become better. In a word, tradition refers to "teshuvah" ("repentance"). We'll examine all this through the lens of Maimonides (1138-1204), the great jurist and philosopher whose impact on Judaism was profound and transformative. We'll read selections from his Laws of Repentance and Laws of Character Traits with the goal of understanding his perspective on what constitutes an examined and consequential Jewish life.
3:00pm • Study Session III
Keturah: The Unknown Matriarch w/Rabbi Marla Feldman
On Rosh Hashanah we read the story of the Akedah, the Binding of Isaac. But what happens next in the story? After Abraham and Isaac go their separate ways, Sarah dies and Isaac weds Rebekkah. And then Abraham marries another woman, Keturah, with whom he fathers six sons who each become the progenitor of a great nation. So why do we know so little of Keturah, who remains barely a footnote in the Biblical text?
4:15pm • Afternoon Service
4:30pm • Community Yizkor
Open to public, limited seating available • FREE
6:15pm • Neilah + Havdalah
---
Visit our HHD Online Guide to sign up for babysitting and K-5th grade programming, RSVP your 6th-12th grader for Teen Services, and more.
Details
Date:

Wednesday, October 9, 2019

Event Categories:
Related Events
Monday, April 6 @6:00pm

-

7:30pm

Thursday, April 9 @6:30pm

-

9:30pm