Social Justice in Israel: Beyond the Headlines
Sunday, January 9 @12:00pm

-

1:30pm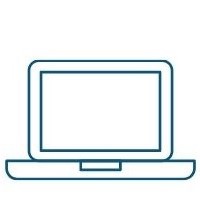 Join us as we dive into Israeli society beyond the headlines and the news bites. What are some of the key domestic issues of social justice that Israelis care about and are working to address every day? How are Israel's challenges similar to and different from the issues that many of us are working on in America today, and what can Israeli and American Jews gain by working together on shared goals of social justice and tikkun olam?
Led by Elliot Vaisrub Glaasenberg
Elliot Vaisrub Glassenberg is an American-Canadian-Israeli Queer Jewish educator-activist. Elliot teaches and advocates on topics relating to Jewish pluralism and inclusion, refugee rights, LGBTQ rights and human rights, and his educator-activist approach focuses on the application of Judaism for social change. Elliot is a senior educator at BINA: The Jewish Movement for Social Change and a leading activist for refugee rights in Israel. Elliot is a blogger for The Times of Israel, and has published in Haaretz, The Jerusalem Post, The Jewish Week, and elsewhere. Elliot currently lives in Jaffa.
This virtual program is co-hosted by BINA: The Jewish Movement for Social Change. BINA is an Israeli-born movement at the intersection of Jewish education and social activism. BINA works to advance democracy, pluralism and justice in Israel and the Jewish world through limud (study), ma'ase (action) and kehilla (community), emphasizing Jewish culture, and values of tikkun olam (repairing the world).
Details
Date:

Sunday, January 9

Time:

12:00pm-1:30pm

Event Categories: