*ONLINE* Annual Meeting
Tuesday, June 2 @5:30pm

-

6:30pm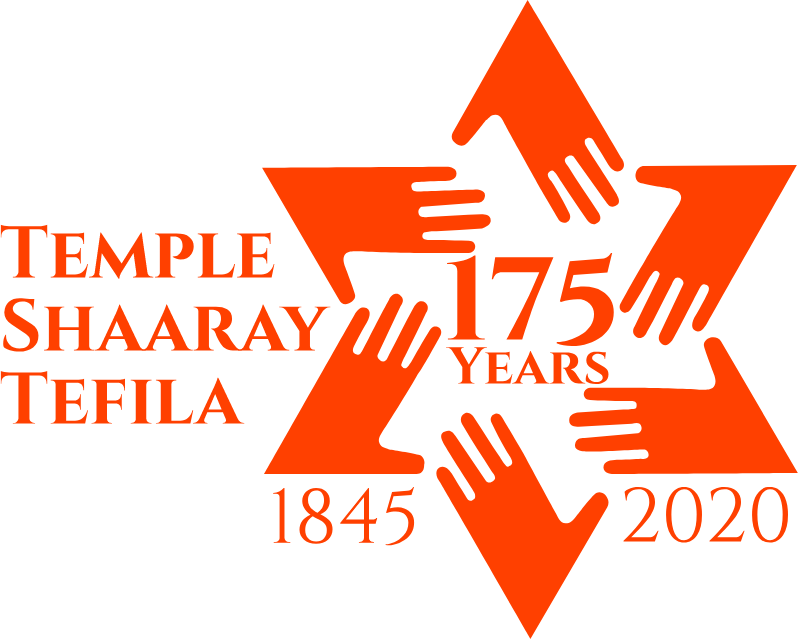 Dear Friends,
It is our pleasure to invite you to our Annual Congregational Meeting on Tuesday, June 2, at 5:30 pm. At the meeting, we will share reports from the congregation's clergy, President and Treasurer. Due to the social distancing requirements resulting from  COVID-19, the meeting will take place virtually on Zoom. We hope that you plan to join us. All members in good standing are invited to register for this Zoom Annual Meeting no later than May 26 using the following link: https://tstnyc.zoom.us/meeting/register/tJ0qdeugqzouGNQd8BDBs68wq9qxwQaKX_vv. If you need help filling out the form, please contact Director of Communications Kirsten Major at (646) 899-4487.
Whether you plan to attend the meeting or not, we ask that you complete and return your proxy by May 26 so that we can be sure to have a quorum. You can complete your proxy online by following this link to the online form or you can download the linked form by clicking here, filling it out and mailing it to Temple Shaaray Tefila, 250 East 79th Street, New York, NY 10075.
This year's Slate for the Board of Trustees and Executive Committee is below. It includes two new Trustees, Charles Alter and Jennifer Wendy. Charlie is a principal at Louis Lefkowitz Realty where he manages a diverse family portfolio of commercial real estate properties. At the synagogue, he has been an active participant in Men's Engagement, Shaaray Social Club and Sandwich Saturdays. However, you may know Charlie best from his leadership of Shaaray's successful World Zionist Congress elections when he was affectionately known as Captain Charlie. A long-time participant in our MASA family program, Jen is a former securities and white-collar litigator at Clifford Chance. She was an active participant on the task force that worked with HIAS to sponsor a refugee family. Currently, Jen is Co-chair of the Shaaray Immigrant Task Force and our Project Cicero book drive. Two current members of the Board of Trustees are being nominated to join the Executive Committee to fill positions left open by officers whose terms are ending:  Michele Silverstein as Vice President and Jason Criss as Secretary. 
Three trustees (Debra Anisman, Paula Dwoskin Sitzer and Jill Franco) are completing their terms on the Board after many years of service as trustees and officers. Two officers are completing their terms on the Executive Committee: Michelle Ingber as Vice President and Kyle Solomon as Secretary. All have been dedicated members of the Board and have contributed in a wide variety of ways to the well-being of our community. We are grateful for their outstanding service to the congregation and look forward to their continued involvement in the future.
Please remember that you must register using this link in order to participate in the Annual Congregational Meeting. In mid-May, you will receive three additional documents you will need for the meeting: an agenda for the Annual Congregational Meeting, the minutes from the 2019 Annual Congregational Meeting, and the 2021 Budget.
We hope you continue to stay well during these challenging times and look forward to being together (albeit remotely) on June 2.
L'Shalom,
Joel Mosbacher, Senior Rabbi & Liz Sherman, President
TEMPLE SHAARAY TEFILA
SLATE OF TRUSTEES FY 2020-2021
The Nominating Committee and Board of Trustees, having met under the provisions of the by-laws, report the following nominations for Trustees, Officers and members of the Nominating Committee of the Congregation for terms commencing July 1, 2020.
Officers Nominated to a Two-Year Term Expiring June 30, 2022
Vice President: Michele Silverstein
Secretary: Jason Criss
Officers Who Still Serve 
President: Liz Sherman
Vice President: Jack Cogen
Vice President: Michelle Parker
Treasurer: Seth Frank
Trustees Nominated to a Three-Year Term expiring June 30, 2023
Charles Alter*
Denise Freiberg
Michelle Ingber
Sumie Okazaki
Kyle Solomon
Jennifer Wendy*
Monica Weinberg
*New Trustees
Nominating Committee Members Nominated for a Three-Year Term expiring June 30, 2023
Michael Byowitz
Gina Corathers
Denise Freiberg
Trustees Who Still Serve
Shari Brasner
Michael Byowitz
Howard Feller
Hara Fischbein
Rachel Gerstein
Debra Goldstein
Richard Jacobson
Len Lubinsky
Melissa Saperstein
Melissa Stoller
Robert Stolz
Barri Waltcher
Honorary Treasurer
Martin Galett
Honorary Trustees
Michael Laufer
Lois Nyren
Michael Starr
Presented by the Nominating Committee:
Michele Shapiro and Len Lubinsky, Co-Chairs
Larry Lazerwitz
Sumie Okazaki
Robert Stolz
Melissa Saperstein
Alissa Schwartz
Michele Silverstein
Alana Wodnicki
Details
Date:

Tuesday, June 2

Time:

5:30pm-6:30pm

Event Category:
Related Events
Thursday, June 4 @2:30pm

-

3:30pm

|

Recurring Event

(See all)

An event every week that begins at 2:30pm on Thursday, repeating until Thursday, June 18, 2020

Wednesday, June 10 @7:00pm

-

8:00pm

Thursday, June 11 @2:30pm

-

3:30pm