Aging, Mental Health, + Caregiving: Creative Ways of Coping
Wednesday, September 18 @6:30pm

-

8:00pm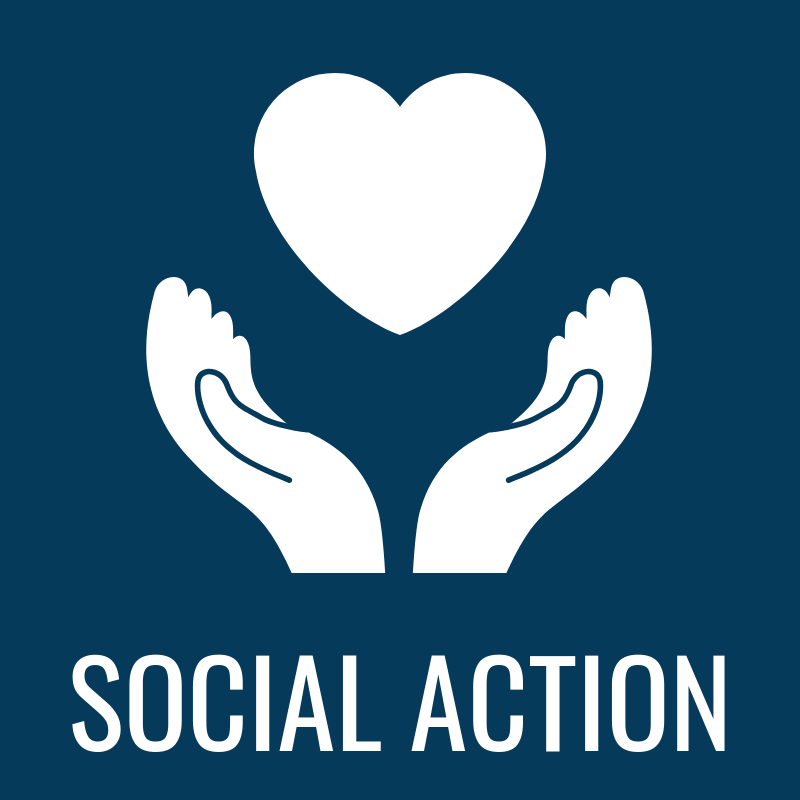 FREE + Open to all!
Presented in partnership with Manhattan Together/Metro-IAF
As Bette Davis famously quipped, "Old age ain't no place for sissies." Neither is being a caregiver to an older adult, as anyone who has provided care can tell you. But here's the great news: there's a plethora of local resources to support the mental (and physical) health of both older adults and their caregivers.
Join us for a special panel discussion featuring area experts as together we examine issues of mental health related to aging and caregiving, and explore creative ways of coping. Our panel of experts will offer guidance on questions like:
Who and what is a "caregiver"?
How do interactions with our caregivers factor into our overall mental health as we age?
What about the mental health of our caregivers – how do we help them help us?
There will be a Q&A opportunity for attendees to engage with our panelists as well as available resources to take with you after our time together.
---
Meet the Panel
Ann D. Gross (moderator), is a geriatric care manager — a trained professional specializing in helping people stay in their homes and remain as independent as possible. As a geriatric care manager for the past four years, Annie works with – and especially advocates for — older adults across all sites of care, and all transitions, from home to hospital to rehab, and back to home again. Annie serves as a problem-solver for older adults and their adult children. She is known for her hands-on, energetic, passionate dedication to making life better, safer, sweeter, and more FUN for older adults. Annie and her clients and laugh a lot together. Prior to beginning her career as a geriatric care manager, Annie served as an editor, writer, strategic communications consultant and researcher specializing n health and aging. She was the speechwriter to the CEO of the Visiting Nurse Service of New York; she also is the author of the award-winning monthly column "A Daughter's Journal," published in Caring for the Ages, depicting her mother's physical and emotional struggles in the waning months and days of her life; her final column, "A Daughter's Goodbye" captured the highest APEX Award for best feature writing. Annie attended Vassar College, and holds an AB in English from Cornell University. She earned an MA in Gerontology from the University of Southern California, a Certificate in the Columbia University Creative Writing Program, and studied first-person journalism at Fordham University. She has also completed the Harvard Bioethics Course at Harvard Medical School, Division of Medical Ethics, and has served on the Board of the Aging in New York Fund for over five years.
Tobi Abramson, PhD, is a licensed psychologist, who has worked to improve the mental health of older adults and their families for over 30 years. She is currently the Director of Geriatric Mental Health for the New York City Department for the Aging. Dr. Abramson has trained professionals and the lay public on a variety of mental health and aging topics. She has been certified as a Mental Health First Aid instructor in both the Adult and Older Adult modules. Dr. Abramson is a Fellow of The New York Academy of Medicine and the Gerontological Society of America. Previously she worked at New York Institute of Technology where she spent many years educating undergraduate and graduate students about psychology, gerontology, health topics; consulted in the medical school on a geriatric family medicine grant; developed interprofessional educational programs, and is past Director of the Center for Gerontology and Geriatrics. Dr. Abramson is past President of the Board of Directors of the National Center for Creative Aging, Elders Share the Arts, the New York State Psychological Association's Division of Adult Development and Aging, and The State Society on Aging of New York. She co-Chaired Nassau County's Geriatric Mental Health Alliance, and was a member of the Long-Term Care Council of Nassau County. Her long involvement in the American Society on Aging includes serving as a member of the Board of Directors for several terms, past chair of ASA's Awards Committee, MHAN's Leadership Council and Editorial Board, co- chaired ASA's NYC regional group, and served on the Governance and Strategic Planning Committees. She consults, conducts trainings, presents, and writes about geriatric mental health.
Rochelle Friedlich, JD, LMSW, serves as Director of Case Management at Carter Burden Network, where she supervises a team of case workers who provide an array of services to homebound older adults living on the Upper East Side, in East Harlem and on Roosevelt Island. She is also Board Chair of the East Side Council on the Aging, an organization of professionals working to enhance the lives of elders and their families. She formerly served as facilitator of a caregiver support group. Ms. Friedlich is a licensed social worker who received her MSW from New York University School of Social Work, and holds a license to practice psychotherapy from Gestalt Associates for Psychotherapy. She also holds a JD from the University of Pennsylvania Law School, having worked, in her former career, as legal counsel at Reuters America. Ms. Friedlich has been involved in social justice and community organizing efforts for many years.
Jack Hirschowitz, M.D. is an accomplished clinician, educator, researcher, and leader. He served as Professor of Psychiatry and Vice Chairman for Education at Mount Sinai School of Medicine in New York. He was previously the Chief of Staff at the Bronx Veteran's Affairs Medical Center and an Associate Dean at the Mount Sinai School of Medicine. He is currently in full time private practice.Dr. Hirschowitz has served on the Boards of Disaster Psychiatry Outreach and The Project for Psychiatric Outreach to the Homeless Mentally Ill. For a number of years he chaired an American Psychiatric Association Task Force on the Homeless Mentally Ill and Served as a representative to the Assembly of the APA. Dr. Hirschowitz has been the recipient of a number of federal research grants and has authored more than one hundred and fifty research publications and abstracts and has presented his work nationally and internationally. He has made significant contributions to the phenomenology, psychobiology, and pharmacology of Schizophrenia and the Affective disorders. He has written on a wide range of topics including terrorism and the homeless mentally ill and disaster psychiatry. He received his medical degree from the University of Cape Town and is a fellow of the Faculty of Psychiatrists of the College of Medicine of South Africa. He is Distinguished Life Fellow of the American Psychiatric Association and served on the Executive Council of the New York District Branch and the National Assembly of the American Psychiatric Association. In 2013 he served as the President of the New York County Branch of the American Psychiatric Association. Dr. Hirschowitz is an accomplished juggler and winner of a number of gold medals at the world joggling championships (juggling while running). He has joggled 15 marathons and holds the world record for joggling in the senior division. He is the oldest marathon joggler in the world.
Catherine Thurston is the Chief Program Officer at SPOP – Service Program for Older People. In that role, she oversees SPOP's Article31 Licensed Mental Health Clinic and its multiple satellites, PROS/Personalized Recovery Oriented Services Program, Bereavement, Training and Education and other program initiatives. Prior to coming to SPOP, Catherine served as Chief Services Officer at SAGE (Service & Advocacy for GLBT Elders) and as Director of Alzheimer's Programs at the Cobble Hill Health Center. As Adjunct Faculty at the Silberman School of Social Work at Hunter College, Catherine teaches Aging Practice and Policy courses. Catherine holds an MSW from Hunter College School of Social Work.
Details
Date:

Wednesday, September 18

Time:

6:30pm-8:00pm

Event Categories:
Related Events
Saturday, December 7 @3:00pm

-

4:00pm

|

Recurring Event

(See all)

One event on Sunday, January 12, 2020 at 11:15am

One event on Saturday, February 1, 2020 at 3:00pm

One event on Saturday, March 7, 2020 at 3:00pm

One event on Saturday, April 4, 2020 at 3:00pm

One event on Sunday, May 3, 2020 at 11:15am

Wednesday, December 11 @4:00pm

-

5:30pm

|

Recurring Event

(See all)

Wednesdays @4:00pm (check calendar for exact dates)

Sunday, December 15 @10:30am

-

12:30pm