2021 Hanukkah Film Series
Sunday, November 28

-

Sunday, December 5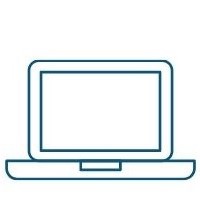 Celebrate the Chanukah season with eight nights of exclusive, award-winning new films, available to view from the comfort of home via your TV, computer or mobile devices.
The Israel Engagement Committee (IEC) is excited to make available to Temple Shaaray Tefila members and friends discounted access to the 2021 Hanukkah Film Series presented by Menemsha Films and Chai Flicks.
A different film or films will be available each night of Chanukah. Produced in Israel, Italy, Spain, Germany, Norway, Mexico and the US, and ranging in length from 9 minutes to 100 minutes, these 11 films focus on different aspects of Jewish life, experience, and stories from around the world. Your ticket purchase provides limited-time access to this series of 11 films, plus exclusive filmmaker discussions and more, with new content added each night of Chanukah.
The cost to purchase access to the series of 11 films is $36.00 with our Temple Shaaray Tefila discount code TST2021.
Want to learn more? A description and trailer for each film in the series is available through the link below. Ready to purchase access for your household or gift a ticket to the Hanukkah Film Festival to someone you love? Visit the same link.
For each purchase that uses our unique code TST2021, Temple Shaaray Tefila will receive $18 as a gift to our Temple. So share this information with friends and family and benefit our synagogue. What could be better?
See you at the movies!! Virtually that is…
Details
Start:

Sunday, November 28

End:

Sunday, December 5

Event Categories: